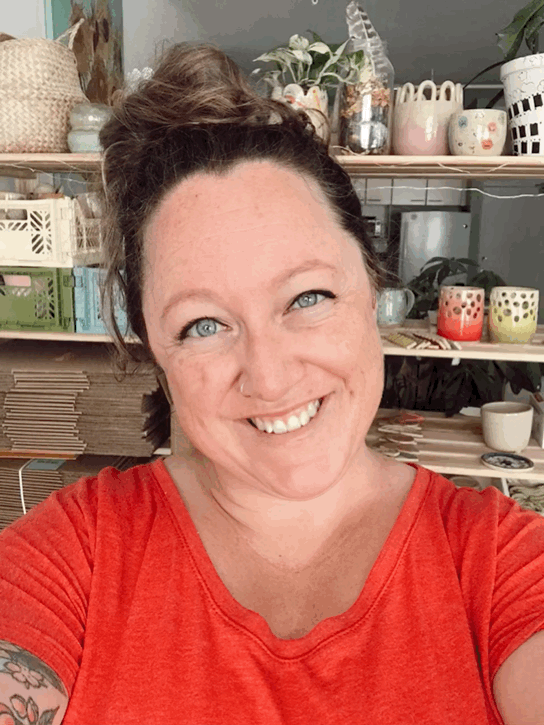 Hello!
I'm Brooke, the muddy hands behind the pots and rainbows!

In spring 2018 after almost 20 years in the corporate world I knew I needed a change. I took a huge leap of faith and I left my very stable job with… no plan. All I had was a deep intuitive knowing that I'd be able to figure out what came next.

That summer after a few months  slinging coffee and taking some time to sit in the discomfort of not knowing, my 39th birthday rolled around. I got the idea to make a list of 39 things I wanted to do while I was 39 and it included "take a pottery class".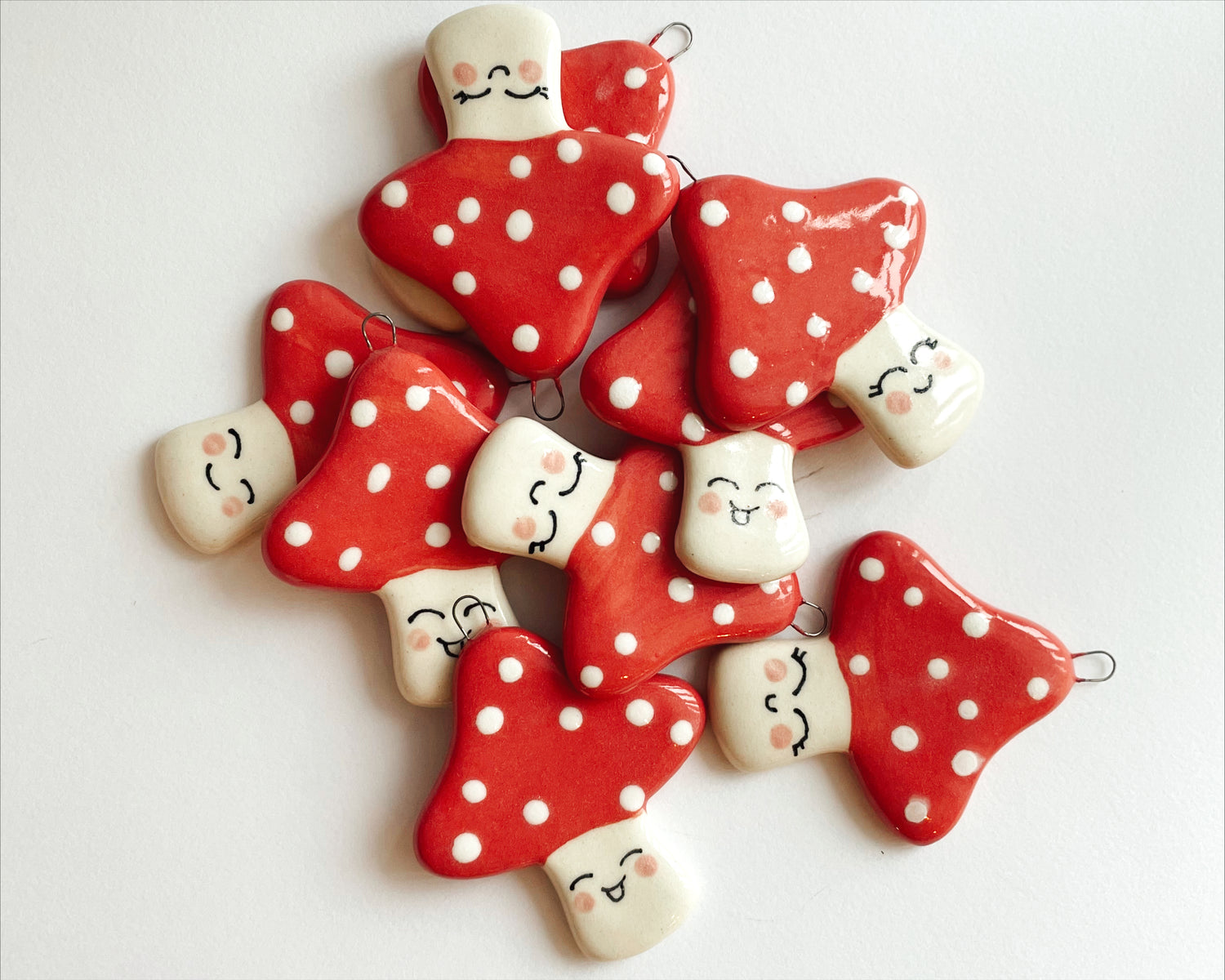 Jump to January 2019 and I was in my first ever pottery class. It was love at first sight to say the least! Within a couple weeks I'd signed up for a  concurrent class to the first one and had a membership in a studio with daily open studio time.  My family will tell you that when I am into something, I'm ALL in.  I spent every day in the studio for a solid year and my love for clay only grew.
Today I make pottery in my live/work studio in downtown Vancouver.  Incorporating lots of color and whimsy into each piece is my goal.  I want my work to spark joy and make peoples spaces a little happier. There are a lot of negatives in our world right now and knowing that the pots I'm making brings smiles means everything to me. I'm insanely grateful for the support I've received for my work and hope that it delights you! 
Shop Now!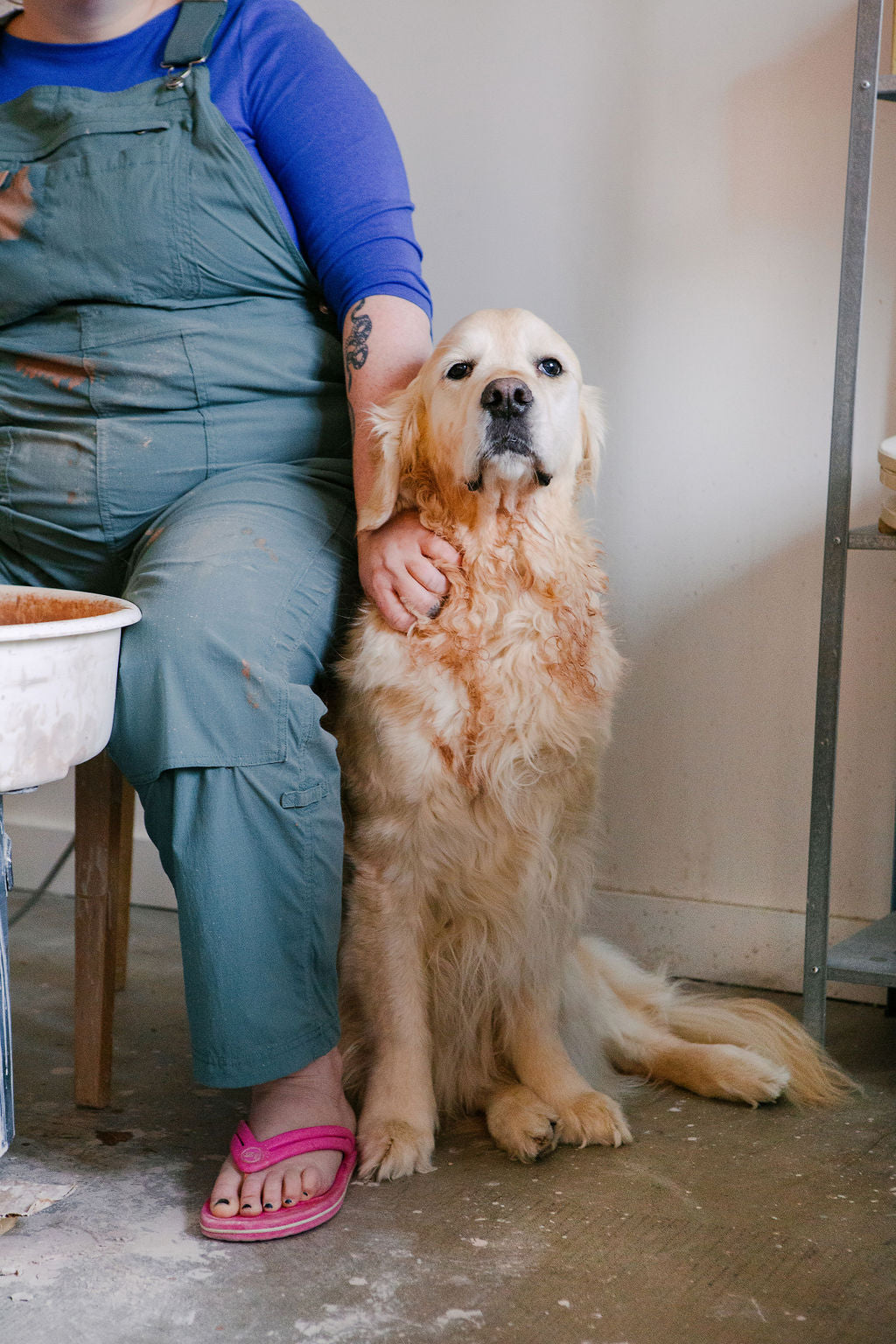 Penny!
Always at my side is this sweet 8yr old girl! She comes with me to classes when I teach and watches over everything that happens in the studio. If you come to a workshop at my home studio or class @ The Clay Warehouse, Penny will be there!